This is our first public online acting course!
Do you want to become an Actor? Do you want to develop yourself? Do you want to unleash your potential?
This new online acting course (Fundamnetals of Acting) will help you to:
Learn the basics of acting
Find out and develop your potential
Become a better public speaker
Become aware of what you truly want in your life and how you can unleash your potential
With the words of one of my current students Gavin Bunyaratavej:
"Interested in acting? Want to gain more confidence in public speaking, presenting or maybe just in your daily life? Give this course a try! You are met with kind staff and friendly people. Robin Schroeter will be your teacher and will guide you in exploring what it is to be an actor and exploring yourself.
I cannot recommend this place any higher. Explore your boundaries in a safe and encouraging environment at MasterClass!"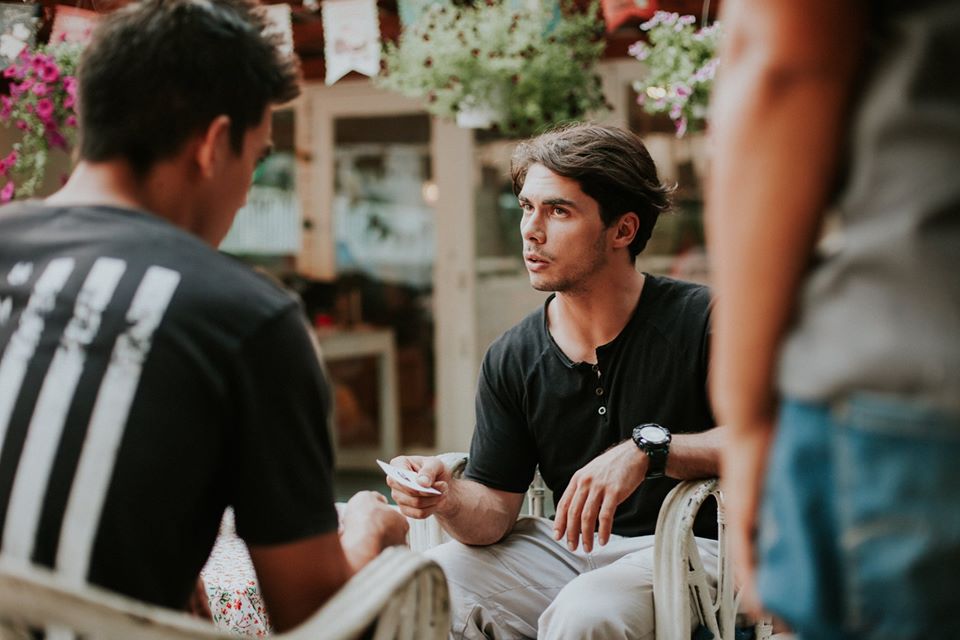 This online acting course is for any aspiring and current actors that want to explore and sharpen their acting tools.
What is it that you have in your toolbox? What is acting? How to 'act'? Let's get started and find some answers together!
Details about the online acting course:
Time and Day: The new online acting course starts on Friday, 10th of April from 12-3pm, and then will continue every Friday at the same time.
Acting Classes: 3 months weekly online acting class. Altogether 12 Times / 36 hrs
Time per class: Each class is 3+ hours long.
Fees: 7,000 Baht per month (or 2,000 baht per time)
Registration Fee: 2,000 Baht Once
This online acting course was developed by Warunya Soontorntae and is divided into 4 parts:
1. Learning and exploring in the online class room
2. Scene Work
3. Creation of a Performance. Either a solo or group performance under the guidance of the instructor. The final performance is to be opened to the public.
4. Practicing in real life environments. To gain experience in real life working environments.
At the core of our online acting course are the following ideas:
1. Attitude of Learning
2. Individual investigation of Truth
3. Development of Knowledge
4. Application of Knowledge
5. Application for Every Day Life (Serving Humanity)
6. Expanding Human Awareness
About the instructor:
Robin Schroeter has an MA in Directing from Chulalongkorn University. He has been an actor for more than 20 years and been working as actor, acting coach and director in Thailand for the last 10 years.