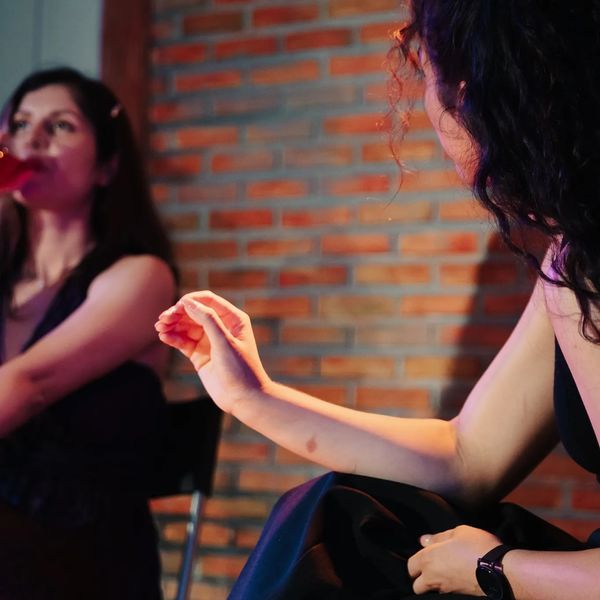 Jenni and Diana performed in a scene together. Jenni's scene partner dropped out last minute and she had to work with different actors over the rehearsals. Finally Diana volunteered to play in the scene.
This
was quite challenging since Diana had to play in two different scenes basically back to back and had to create a new character within a week. Added to hat, that Jenni wasn't free to rehearse until he day before the performance.
For Jenni it was a big step to act in front 9f a love audience and I am glad that she mastered this challenge brilliantly.
One thing that I am always telling my Fundamentals students is that…on stage (and sometimes on camera) you need to open yourself up to the audience. We need an awareness of where the audience sits and how the audience sees us.
Unfortunately for Jenni, the photographer was sitting on the opposite side of which she was facing…so we only got a quarter of her face in the pictures…
Lesson learner for the next time!
We always learn with every performance and our performance is never perfect. There is always something to improve upon.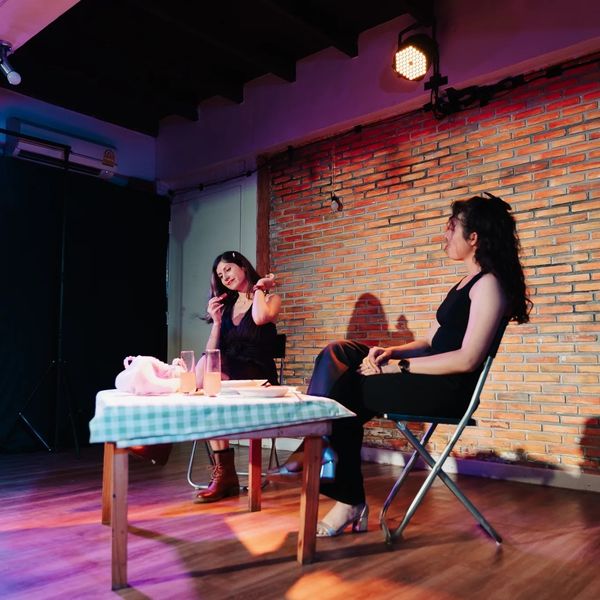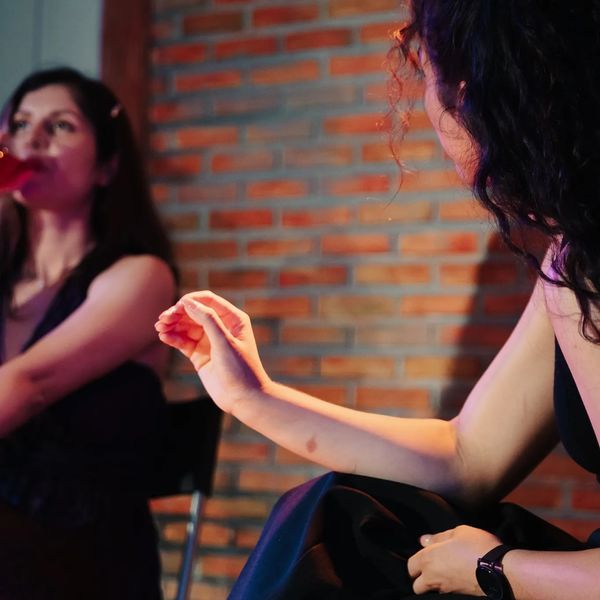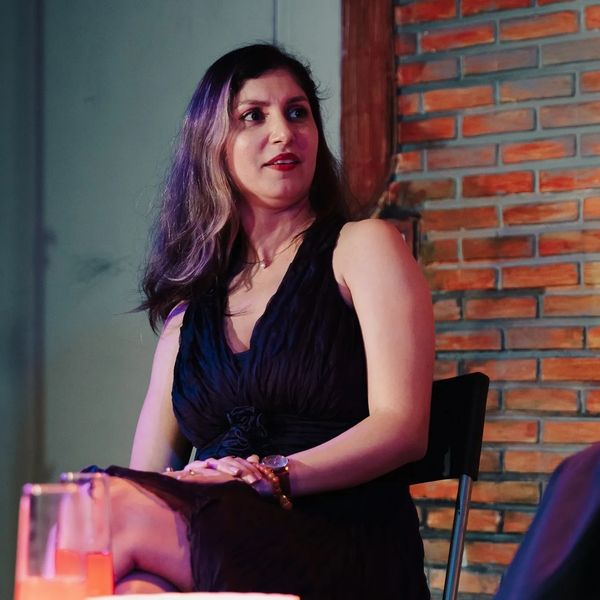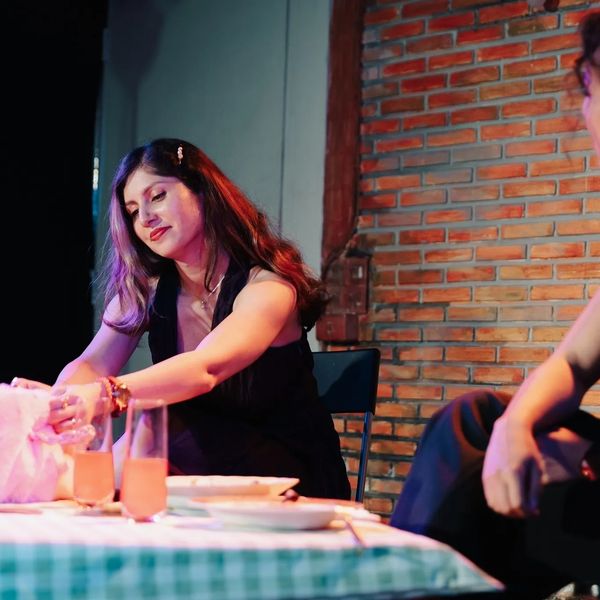 Source