"How to survive a car accident" – Workshop
This coming Tuesday, 08.08. from 10-11am we have a very special and exciting survival skills workshop at FireFly Forest School (in Ladprao Soi 35).
We will get a
broken down car from the car dump and the participants learn how to break the windows in case of an accident.
You will also learn how to cut your seat belt and what happens when an air bag explodes (it is very noisy and smells really bad) 2 weeks ago was the first time that I saw it.
June is selling this workshop way to cheap, because it is really one of a kind for just 1,200 Baht per person.
We are opening this workshop up to you as well.
Fatima Rajabnejad Namaghi and Mona Breitung can confirm it is one of a kind and you learn skills that can save your life – and you may need as an actor in future.
Please pm me if you are interested to join!
All the best,
Robin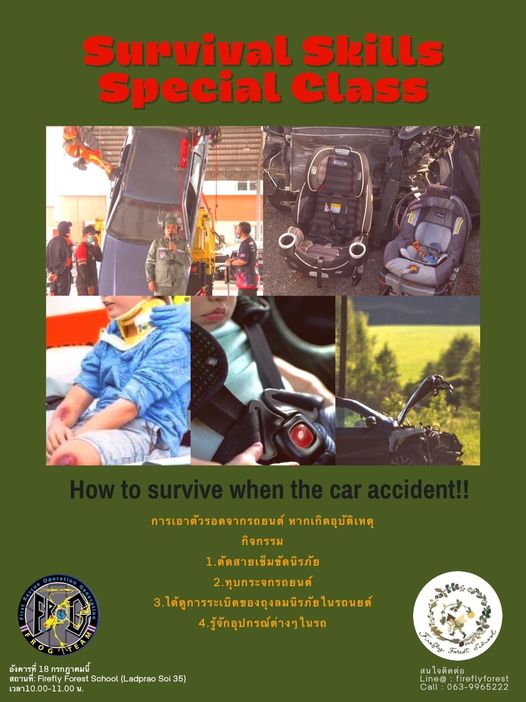 Source